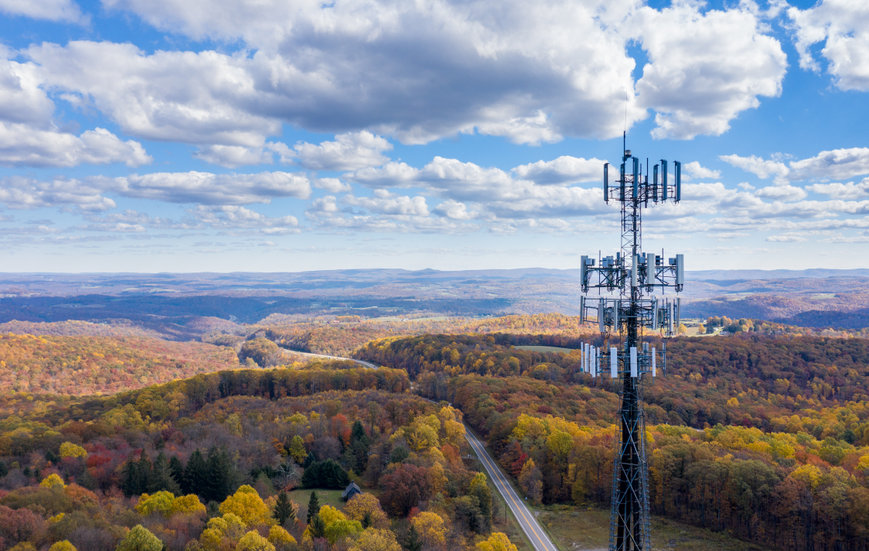 ATC currently operates 15,000 communications sites in Germany
German carrier 1 & 1 has signed a framework contract with ATC Germany Holdings, a subsidiary of US tower firm American Tower Corporation (ATC), to lease antenna sites for the deployment of the former's mobile network.
Under the agreement, ATC will provide 1 & 1 access to its communications sites for the installation of the 1 & 1 antennas. ATC currently operates 15,000 communications sites in Germany.
The two companies agreed to work together to identify colocation availabilities for sites that can be phased into operation in the near future. Each site will have a lease term of 20 years which can be extended by 1 & 1 multiple times.
"With ATC, we have a third strong partner for passive network infrastructure, which ideally complements our mast portfolio. We are looking forward to the cooperation and to jointly driving the roll-out of Europe's first newly-built virtual OpenRAN, "said Ralph Dommermuth, CEO of 1 & 1.
"We continue to grow our presence in Europe to position American Tower as a key, long-term partner that helps deliver critical wireless connectivity and services and innovate for a sustainable mobile future, thanks to our scalable portfolio and best-in-class operational efficiencies. . This exciting new partnership with 1 & 1 positions us for further growth, "said Pieter Nel, CEO Europe, American Tower.
1 & 1 had recently announced plans to speed up the deployment of the fourth mobile network in Germany, including the deployment of 1,000 5G base stations this year.
In an interview with German newspaper The WeltRalph Dommermuth, CEO of 1 & 1 parent company United Internet, said that telco's mobile network will initially provide 5G fixed wireless access services (FWA). He said that 5G mobile services will be available for smartphone users around mid-2023.
As part of the commitments included in the license that the telco had obtained in 2019 for the provision of mobile services, 1 & 1 is obliged to deploy at least 1,000 base stations this year. The 1 & 1 network must reach at least 25% of German households by the end of 2025 and at least 50% by end-2030, as part of those commitments.
Dommermuth reportedly said that the new network will be profitable within a few years.
1 & 1 currently provides mobile services to nearly 11 million customers, mainly through a wholesale arrangement with rival operator Telefonica Deutschland.
Since the acquisition of its 5G license, the company has been selecting tech partners for the construction of its network. 1 & 1 had selected Japanese company Rakuten Group to design, build and operate a fully virtualized mobile network based O-RAN technology. The telco has also signed a long-term tower rental agreement with Vodafone Group's Vantage Towers AG.
In August 2021, 1 & 1 and Rakuten Group announced a long-term partnership to build the former's mobile network in Germany. Through this deal, Rakuten became the general contractor for the 1 & 1 mobile network.