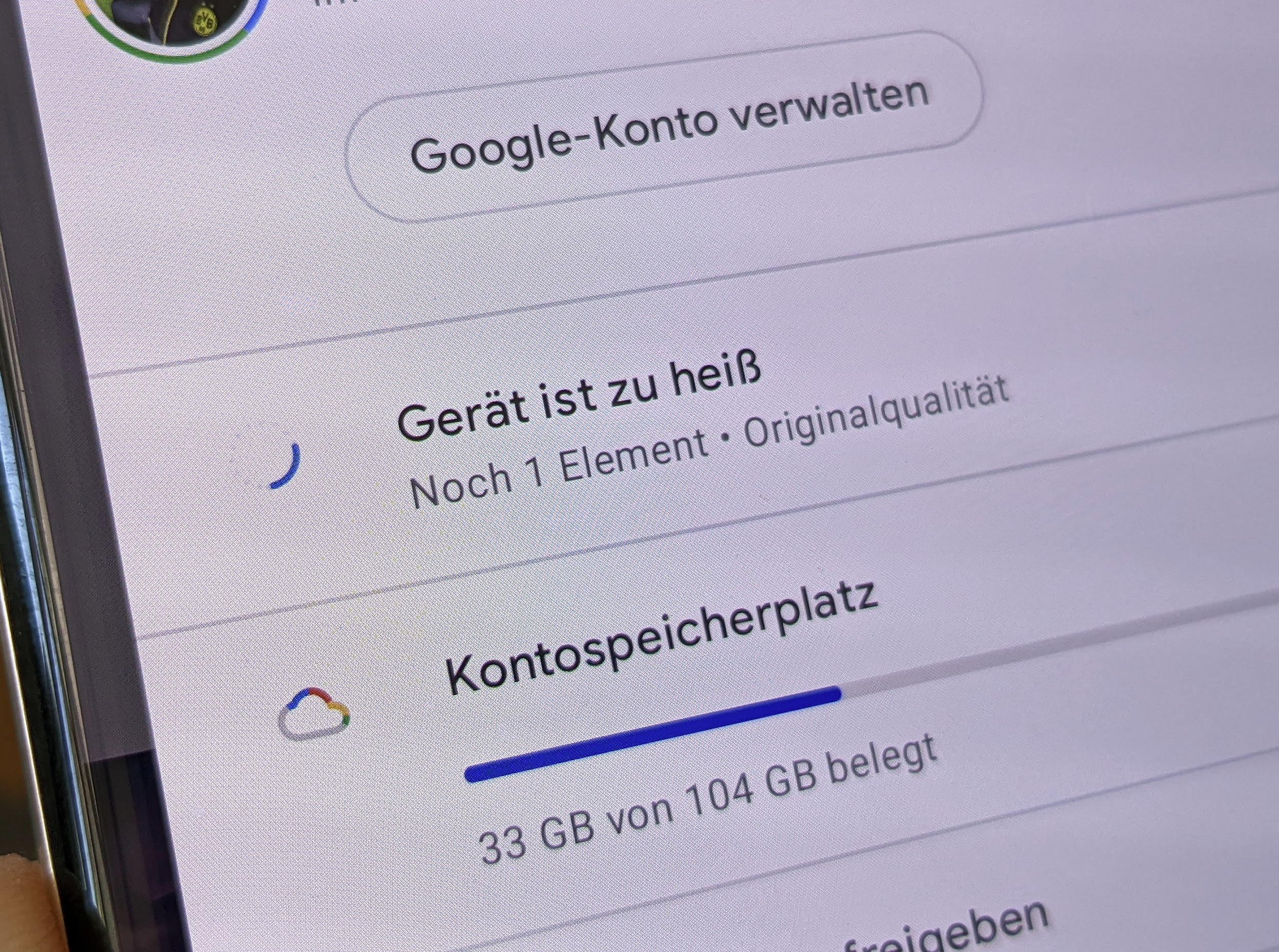 Oops, but we ran across a strange message. When I started the new work week, the Google Pixel 6 Pro didn't want to save my photos because the charger got too hot.
Backups are not taken because the smartphone gets too hot
I actually wanted to save a new screenshot. But it didn't show up in my Google Photos cloud. So I checked why the backup is not running. Unfortunately, it is not uncommon that the Google Photos app sometimes needs to be manually started to start the backup process immediately.
But then what I saw was very unusual. Where Google Photos usually reports that backups are in progress and how many shots are in the queue, I saw the error message that the device is too hot (see cover photo). It's now hanging on the charger (wired) on my desk and hasn't been used much anyway.
Devices automatically throttle various functions when they get too hot. This includes system functionality in general and obviously other background functions like backups of our data. This time I just find the timing really weird and very inappropriate.
Does the Google Pixel 6 tend to get too hot, but even with simple tasks?
It's often heard that Pixel 6 smartphones get too hot in the summer, for example. But even if only the charger is connected to your desk and something else is happening? unusual I hope that Google can already improve the Pixel 6a in this regard and finally accommodate the noticeable optimizations with the Pixel 7.
Are you having heating issues with your Google Pixel 6 or are you completely unfamiliar with such reports?
Links with a * are affiliate links If you buy products from a partner, we receive a commission. The price for you remains unchanged.