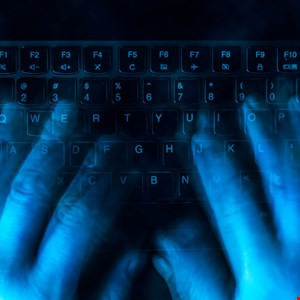 Its concluding keynote Infosecurity Europe 2022 The title of the conference was 'Next Generation, Next Challenges, New Opportunities' and its editorial director Eleanor Dalaway conducted. Infosecurity Magazine. Dalaway was joined on stage by expert Mark Avery, CISO and director, Cyber ​​chain allianceJonathan Kidd, Global CISO, Computer shares And Chris Green, head of PR and communications (ISC). The panel explored how we can better anticipate the future of cybercrime in order to better prepare for challenges and opportunities.
Cyber ​​attack
At the beginning of the session there was a similarity of opinion among the panels, believing that while cyber-attack strategies and methods have not evolved much in recent years, both scale and versatility are now being observed with organized cross-sector campaigns. .
Established strategies such as phishing have remained an "effective delivery mechanism" and relaxing the work-retirement gap means employees are increasingly suspicious of being attacked because of their tendency to check and respond to work emails outside of office hours. , Employees outside the workplace have failed to adopt a safe mindset. This theme resonates with Dalaway, who emphasized the "interesting psychology of being attacked", emphasizing that more education is needed to ensure safe behavior in both work and social situations.
Mental health
The question of mental health in the cybersecurity industry was then addressed by Dalaway, especially in the context of the epidemic, highlighting that while "the industry was so well-rounded", professionals in the sector are increasingly suffering from problems such as burnouts. Recent years have been very hard on industry workers, Kidd claims, especially given the "500% increase in COVID-19-era phishing", which means the pressures and responsibilities on cybersecurity workers have been very intense, especially with the added complexity of remote work. . Moving from home to work was very difficult, Green commented, and while the sector typically has "extremely high job satisfaction," stress and burnout are real problems. Conversely, the balance of remote work topics was provided by Avery, who emphasized that many small and medium-sized enterprises (SMEs) have coped well with changes in work practices, while multiple businesses have achieved rapid and secure transitions overnight, although "in-team communication and The documentation process has been damaged. "
The basics are getting right
The panel then shifted the focus of cybersecurity as an industry to "getting the basics right", with a particular focus on small business. The panel agreed that despite covering the baseline of cyber-essentials, SMEs should not assume that they underscore common cyber-attacks such as secure, kid-commodity phishing. The importance of paying attention to the advice and documentation of the National Cyber ​​Security Center (NCSC) Website Avery repeated, "It will prevent 80% attack." More positively, Green believed that the basic cyber essentials of many SMEs are an area of ​​industry in which we are primarily "getting right".
Diversity
The challenges of diversification of the sector were then considered. Recruitment habits within the industry are risk-resistant, Kidd claims, because there is a tendency to hire established workers and instead, the industry needs to "look in the right place" and take risks in bringing in and developing junior people. This point resonated with Avery, who told the audience that "we have to think differently." Dalaway has considered whether putting too much emphasis on qualifications and formal training could limit recruitment.
The session ends with each panelist offering an "Actionable Learning Point". Sabuj highlighted the need to bring young talents in this sector. This point resonated with Kidd, who added, "We have to take risks in hiring." The role of marketing was emphasized by Avery and Dalaway, concluding that we need to change how the industry is viewed externally.