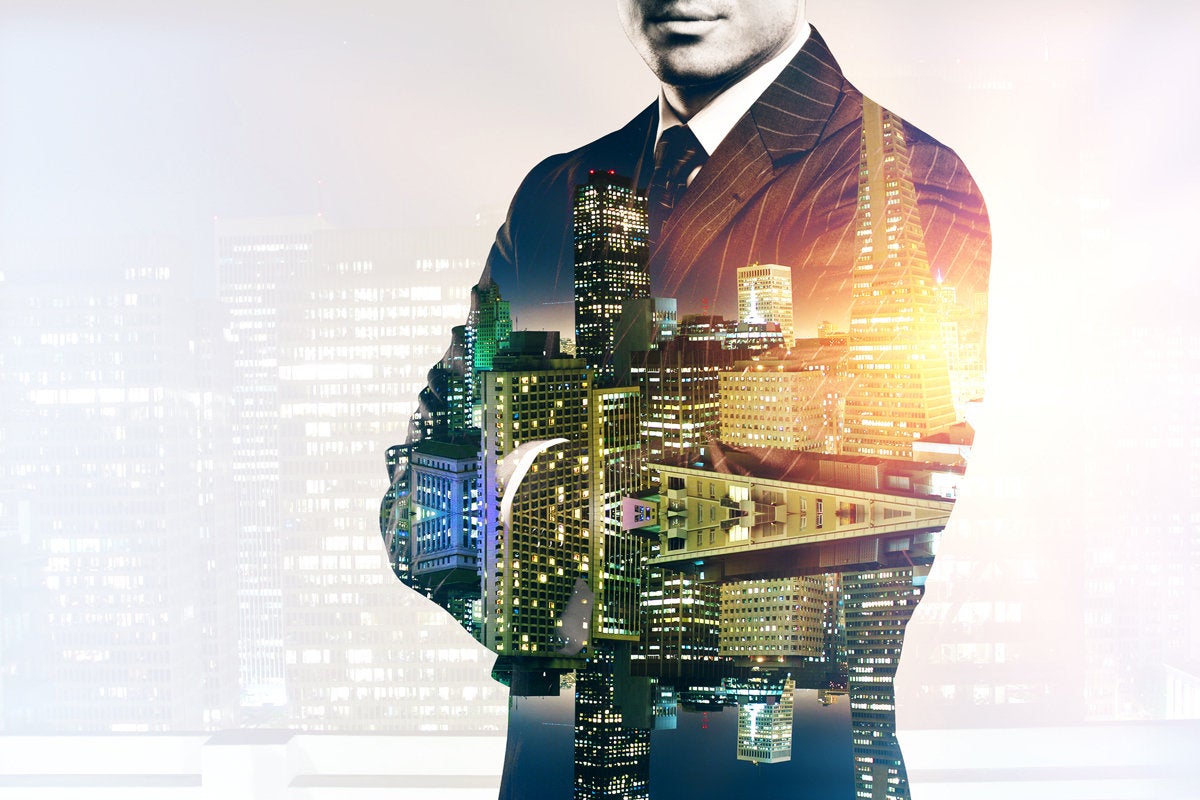 [ad_1]

With security taking centre stage across the enterprise, the role of the CSO or CISO is becoming increasingly complex and challenging, but exciting, nonetheless. As these executives find new roles in which they can bring their experience and vision to bear, we'll keep you up to date on new appointments and movements in the world of cybersecurity.
If you have any appointment or job news to share, please let us know.
September
Gomeet Pant to head IT Ops & Cybersecurity at Vedanta Zinc International
Gomeet Pant has been appointed Head of IT Operations & Cybersecurity at South Africa-based Vedanta Zinc International (VZI).
In his previous role Pant was heading cybersecurity at Cairn Oil and Gas – a vertical of the Vedanta group. In his new role at Vedanta Zinc International (VZI), he will be overseeing IT infrastructure in addition to cybersecurity.
The seasoned cybersecurity leader has been associated with Vedanta since June 2013 when he joined the company as Group Lead, IT Security and Compliance.
His new role makes him responsible for Operational Technology (OT) security at VZI. Explaining his new role, Pant said: "I'm now on the Vedanta Group's security committee and will be leading as the group's security anchor."
As Vedanta Zinc International is a South African entity, Pant will be relocating to SA in two months from now. In addition to his new responsibilities, there's a portion of IT security he will continue to manage for the Vedanta Group in India.
Being responsible for OT systems' security, Pant shared his thoughts on what makes OT security more important than IT security: "Data can be recovered after an attack on a company's IT, but if there's a cyberattack on OT systems, it can cause a significant impact on human safety and the environment."
He added that a cyberattack on IT results in monetary loss, but unlike attacks on OT systems, human lives are not at stake.
Neha Taneja takes over as Head-Cybersecurity at Cairn Oil & Gas
Neha Taneja will now be heading cybersecurity at Cairn Oil and Gas. A tenured cybersecurity leader, Taneja was previously Asst. VP-IT at GE Capital Business Process management services.
She then joined SBI Card as Deputy VP-IT and served 7 years 6 months in the company before her exit as VP-IT Controllership.
July
Dharmesh Rathod joins Welspun Group as Head-Cybersecurity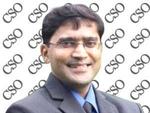 Former CISO at Adani Enterprises, Dharmesh Rathod has joined the Welspun Group as Head of Cybersecurity. Founded in 1985, Welspun Group is a multinational conglomerate with investments in steel, energy and textiles.
Prior to his stint at Adani, Rathod played the role of a CISO as Head-IT Assurance and Information Security at Essar Services India Ltd. for six years. 
At Adani Enterprises, he led security strategy, audits, risk management and compliance, threat management, and IT & OT security. He is credited with setting up a security assessment framework in line with global security standards. He also designed the OT security program, including POCs and evaluations and played a key role in driving ISO27001 certification and assessment for the group.
In a career spanning over 22 years, Rathod has been the recipient of several leadership awards. He has made his mark as an eminent speaker at global and domestic platforms and has authored articles on cybersecurity for reputed publications.
Rathod is certified in ITIL V3, ISO27001 LI and LA, to name a few, and is also a trained Certified Information Systems Security Professional (CISSP). In addition to being a cybersecurity chief, he has also played the role of an IT & cybersecurity strategist, architect & adviser and was an industry mentor for the Standford Advanced Cybersecurity Program.
June
Unique Kumar, former CISO at Max Healthcare, joins CK Birla Group as Group CISO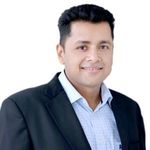 Unique Kumar, who in the past, headed security operations at Max Healthcare, Aviva India and Aptara, has been appointed as the Group CISO at CK Birla Group.
In addition to his extensive experience in cybersecurity, in his previous stints,  Kumar was responsible for implementing new IT technologies, digital transformation, IT infrastructure, datacentre, large scale ERP rollouts, IT automation and cloud computing.
He also has experience in mergers & acquisitions and maintaining stakeholder relationships. He has the know-how in managing risk and audits and is certified in ISO 27001 compliance, Information Technology Infrastructure Library (ITIL) and Project Management Professional (PMP).
In 2018, Kumar bagged his second consecutive CSO100 Award for spearheading key security initiatives at Max Healthcare – this included intrusion detection systems, email security, phishing simulators and Identity and Access Management (IdAM).
May
Maya R Nair appointed as Director & CISO at Credit Rating Information Services of India Limited (CRISIL)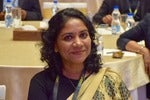 Maya R Nair, former CISO at Reliance Capital Ltd. and Head-Information Security at Idea Cellular has joined Credit Rating Information Services of India Limited (CRISIL) as Director & Chief Information Security Officer.
In her previous stints, Nair also served as head of security operations at Reliance Jio and was CISO & Head-IT Infrastructure at Lentra AI Ltd.
An experienced veteran in the credit information space, Nair served as Assistant Vice President-InfoSec at TransUnion Credit Information Bureau Limited (TUCIBIL) for close to a decade. In addition to protecting TUCIBIL from internal and external threats, she played a key role in setting up the ISMS framework to conform to ISO 27001:2013; she helped revamp and migrate the datacentre with zero downtime and also set up the BCP and DR site for the company.
Nair is a Certified Information System Auditor (CISA) and a certified Information Security Management System (ISMS) lead auditor for ISO 27001. Among her list of credentials are BS 25999 Lead Implementer and DSCI-certified privacy lead assessor.
March
Rajesh Hemrajani appointed CISO at Paytm Payments Bank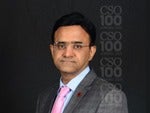 Former CISO at IDFC FIRST Bank, Rajesh Hemrajani has joined Paytm Payments Bank as the Chief Information Security Officer.
He has over 28 years of experience in framing corporate information and cybersecurity policies & procedures, setting security standards for IT infrastructure, risk assessment, and developing business continuity plans and service standards.
At IDFC First Bank, Hemrajani managed four global information security functions and verticals with an 85-member team of skilled cybersecurity and risk professionals. He was a winner of the CSO100 Award in 2019.
February
Former CISO at YES Bank, Rajesh Thapar joins OakNorth as Head of IT and InfoSec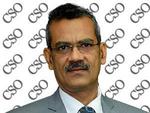 Former CISO at YES Bank, Rajesh Thapar has been appointed as the Head of IT and Information Security at OakNorth. OakNorth is a UK Bank providing loans to small and mid-sized businesses in the UK. A veteran CISO in the banking space, Thapar has extensive expertise in ISO 27001, IT Strategy, Management, Pre-sales, and Management Information Systems (MIS).
Prior to working at YES Bank, Thapar was with IBM India as Information Security and Risk Management Lead, delivering IT security and risk management functions across manifold strategic outsourcing clients. He has also worked with Citigroup Global Services (now TCS eServe) and IDBI Bank.
December 2019
Kiran Belsekar joins Aegon Life as Vice President – Information Security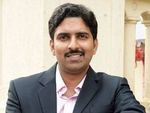 Former SVP – Head of Information Technology & Cybersecurity at ENAM, Kiran Belsekar joined Aegon Life as Vice President – Information Security. Belsekar has accrued over 16 years of experience in IT services in BPOs & KPOs, manufacturing, retail, banking, life insurance & the media domain.
He has proven his expertise in managing IT, information security & risk management, IT operations, IT infrastructure, ERP, managing IT budgets, and enterprise mobility solutions. In addition, Belsekar has demonstrated the ability to work in established organizations as well as startups.
November 2019
Former Sr. GM-Information Technology at WNS Global Services, Allwyn Pereira,  joins SPi Global as Head of IT Security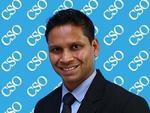 Allwyn Pereira has joined SPi Global as Head of IT Security. Pereira is an ISACA-certified Information Security Manager and was the Sr. Group Manager – Information Technology at WNS Global Services. 
Prior to joining WNS, Pereira was the Director of Information Technology at Sutherland Global Services, where he worked for over 4.5 years.
Former Head of Technology at Motilal Oswal Financial Services, Amit Jaokar joins NKGSB Bank as CISO & CDO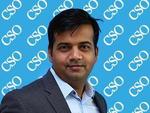 Amit Jaokar, who was previously Head of Technology at Motilal Oswal Financial Services, has been appointed as the Chief Digital Officer & Chief Information Security Officer at NKGSB Bank.
A seasoned IT professional, Jaokar is passionate about creating business opportunities for the connected world.  He has expertise in cloud computing, mobility, virtualization, IT infrastructure, IoT, digitization, BYOD and information security.
October 2019
Fal Ghancha appointed Chief Information Security Officer at DSP Mutual Fund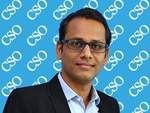 Former CISO at Aegon Life Insurance, Fal Ghancha joined DSP Mutual Fund in October 2019. In his current role, he is solely responsible for information and cybersecurity governance, policies & processes, security audits, formulating business continuity plan, and running disaster recovery drills. He won the CSO100 Award in 2019 as well as in 2018.
September 2019
Prateek Mishra appointed Head-Information Security at IIFL Wealth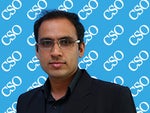 Prateek Mishra was the CISO at IDBI Federal Life Insurance prior to joining IIFL Wealth. He has experience in various domains of information security and has worked with companies like Reliance Industries and HDFC Bank, in addition to his stint at IDBI.
August 2019
Shashank Bajpai joins Export Credit Guarantee Corporation of India as CISO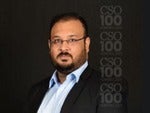 The former Chief Information and Security Officer at Acko General Insurance, Shashank Bajpai, is now the security chief at Export Credit Guarantee Corporation of India (ECGC).
He brings more than a decade of experience in the information security domain, with an extensive background in leading corporate IT infrastructure strategy, creating an end-to-end infosec risk posture, and implementing key cybersecurity policies and controls.
June 2019
Manikant R Singh joins DMI Finance as Chief Information Security Officer
Former Head-IT & CISO at Orbis Financial, Manikant R Singh, has joined DMI Finance as CISO. At DMI Finance, Singh will be Reporting to the Jt. Managing Director. 
In his current role, his priorities include API & information security, developing in-depth defence, formulating cybersecurity strategies, business automation, cloud strategies, BCP & DP, ensuring high availability and other security compliances.
May 2019
Mohd Shadab Siddiqui joins Hotstar as head of information security and trust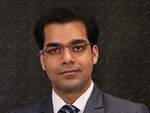 Mohd Shadab Siddiqui has joined Hotstar as head of information security and trust. Siddiqui was the head of information security, trust, fraud, risk and compliance at Ola.
He stated that being responsible for security, privacy and trust at that scale is an exciting experience.
March 2019
SafexPay appoints Deepak Kalambkar as its new AVP-Infrastructure & CSO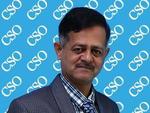 Former IT Head and CISO of Marvel Data Services, Deepak Kalambkar has joined SafexPay as the AVP-Infrastructure. At Safexpay, Kalambkar is responsible for the total Infrastructure and the compliance of ISO 27001 and PCI-DSS.
He shared that at SafexPay, he would be looking after the total Infrastructure and also play parts of the CISO's role. In a career spanning over two decades, he has previously worked at Progressive Infotech, Nextstep Infotech, Seeinfobiz, CMS Computers and Alphabetic Business Machines.
OYO appoints former Paytm security leader Aditya Khullar as Head-Cybersecurity (Sr. EM)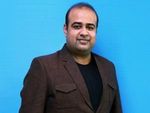 Paytm's former tech security leader, Aditya Khullar has been appointed as the head of cybersecurity (Sr. EM) at India's largest hotel network – OYO Rooms.
In the past, Khullar has worked for various global firms such as Aricent Technologies, HCL Infosystems, Bank of America and Interglobe Enterprises.
Former TransUnion CIBIL security leader Shiju Rawther joins India Infoline as Executive VP-IT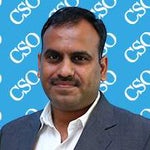 The former head of IT infra and security operations at TransUnion CIBIL, Shiju Rawther has now joined financial services major, India Infoline as Executive VP-IT.
With close to two decades of experience accrued across India's top companies like Sify, Wipro Infotech and Fullerton India Credit Company, Rawther has bagged the prestigious CIO100 as well CSO100 awards in 2016 and 2018 respectively. He is also an advisory board member of CSO Online.
February 2019
Nissan Motors appoints Dr Lopa Mudraa Basuu as global head of cybersecurity, governance, risk & compliance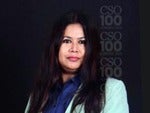 Cybersecurity veteran and evangelist, Dr Lopa Mudraa Basuu, was appointed Global Head of Cybersecurity, Risk Governance & Compliance at Nissan Motor Corp.
Prior to joining Nissan, Basuu headed security, risk and governance functions for industry majors such as OCWEN Financial, SLK Global and contributed her career to MetLife and Infosys Technologies in leading roles.
Copyright © 2020 IDG Communications, Inc.
[ad_2]

Source link