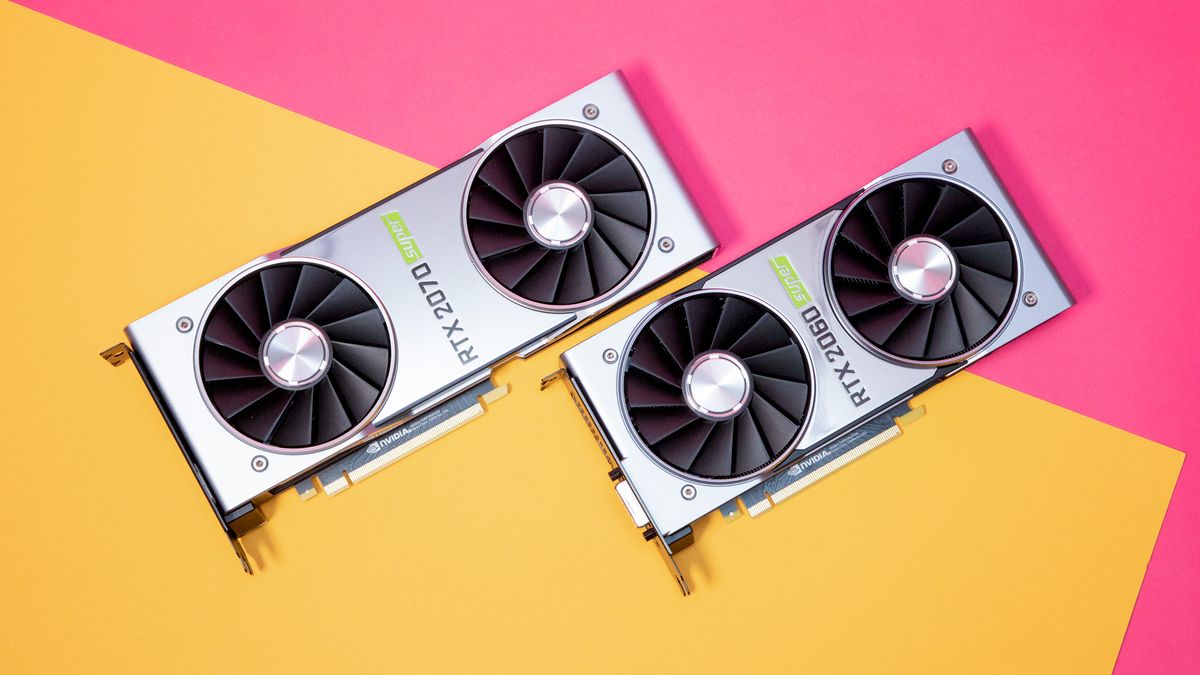 With the Nvidia GeForce RTX 3080's rumored release date fast approaching, leaks and speculations regarding the much-anticipated graphics card have piled up. And, while a lot of the attention has been focused on the RTX 3080 and RTX 3080 Ti, we've been seeing plenty of leaks for the other cards in the Nvidia GeForce RTX 3000 series as well.
It's worth mentioning that when Nvidia unveiled Ampere for Data Center, Nvidia gave no indication that we would see Ampere-based GeForce GPUs. Still, plenty of speculation revolves around Ampere being the architecture for this new line of graphics cards. And, if what Jensen Huang, Nvidia's CEO, hinted at holds water, it's more than likely.
In fact, there's a chance that we've already had a sneak peak at the Nvidia GeForce RTX 3080 whose performance is allegedly miles ahead of the RTX 2080 Ti. It could even be an AMD Big Navi killer. There's a surprise new GPU, the RTX 3090, apparently, although that is highly unlikely. We can, however, expect the Nvidia GeForce RTX 3070 and RTX 3070 Ti, whose rumored specs leaked the other month. 
As far when we'll actually see them on the shelves, a possible September launch for Nvidia's new series has been reported. A number of rumors seem to support this, though Nvidia's flagship could launch with an ungodly amount of vRAM. Most likely, the GPUs will go into production very soon with an unveiling in September 2020. We've even seen rumors that the RTX 3080 has now been certified, which means a release could be imminent.
With the RTX 3000's rumored release date so near, we've collected any and all information that reached our desk for both the Nvidia GeForce RTX 3080 and the rest of the 3000 line. Keep an eye on this article for any new information on the new generation of Nvidia GPUs, as we will update it with any new rumors, leaks and information we come across.  
Cut to the chase
What is it? The next Nvidia GeForce flagship
When is it out? Possibly beginning to launch in September 2020
How much is it? Likely around the same price as the Nvidia GeForce RTX 2080
RTX 3080 release date
For a while, the rumor mill was suggesting that we're going to see the next GeForce lineup make an appearance at GTC, or the GPU Technology Conference in March. But, Nvidia has since canceled its 'exciting' GTC graphics card revelations. Since then, Nvidia has officially announced the Nvidia Ampere for Data Center. And, as expected, it did so before the RTX 3000 lineup, just like when it launched Volta in May 2017 more than a year before Turing. 
Luckily, it doesn't seem like we have to wait until 2021 to get a glimpse of the next generation RTX cards. In the past, Nvidia GeForce lineups have been about two years apart. For instance, the Nvidia GeForce GTX 1080 dropped back in May 2016, with the GeForce RTX 2080 succeeding it in August 2018. The time between the GTX 980 and GTX 1080 was a bit shorter, with the former arriving in September 2014. Still, as a general rule, we've been able to historically count on there being a new lineup of graphics cards every couple of years. 
Tweaktown has reported that Nvidia plans to unveil the Ampere GPU architecture in August this year and launch it in September at Computex 2020. Similarly, a more recent rumor has Nvidia starting mass production of the GPUs in August, and holding an official media reveal event in September 2020. 
It's also likely that Nvidia could show off the GPUs a bit earlier than the media event at a public event, possibly at Gamescom 2020 in August. This is certainly likely, as it's similar to how Nvidia launched Turing at Gamescom back in August 2018, and would mark a straight 2-year cycle for the current-generation cards. 
However, Wccftech alleges more recently that Nvidia will launch three new graphics cards in September, followed by another GPU in October and two more at a later date that has not yet been decided. Either the RTX 3080 Ti or the RTX 3090, as well as the RTX 2070 Super, will launch in the second half of September, while the RTX 3080 will launch in mid-September. Furthermore, a second GPU will launch in the first half of October, and a more affordable GPU to replace the RTX 2060 Super will come at an even later.
We've heard that the Nvidia GeForce RTX 3080 Ti, which may be up to 40% faster than its predecessor and run with hugely fast boost clocks of up to 2.2GHz as well as 18Gbps video memory, could also launch by the end of 2020. 
In any case, AIB partners are said to be clearing out their stock now, allegedly in preparation for an Nvidia Ampere launch in Q3 2020, so chances of us seeing the RTX 3080, as well as the more powerful RTX 3080 Ti and RTX 3090, this year are high. Though with how these things typically go, we won't actually know when the RTX 3080 is on its way until Nvidia is ready.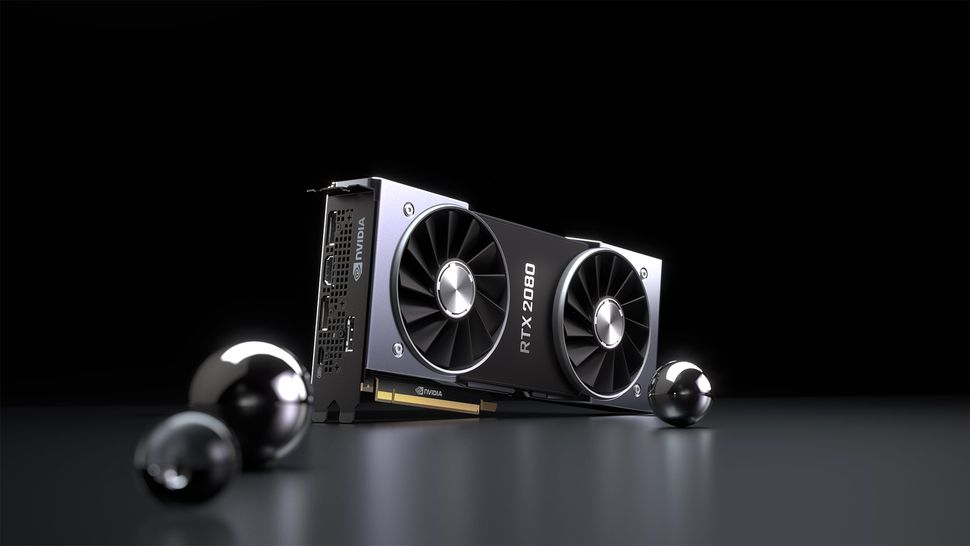 RTX 3080 price
Because we're so far out from a potential GeForce RTX 3080 release, we obviously have no idea how much it will cost. But, that doesn't mean we can't do a bit of speculation about it. 
Nvidia Turing graphics cards saw a large price jump over their Pascal predecessors, and we'd almost expect the same to happen with whatever comes next. However, we have heard some rumors that suggest that the next-generation graphics cards will be more affordable. That said, this rumor revolves around another rumor that the cards will be manufactured using Samsung 7nm EUV (extreme ultraviolet) manufacturing process. We'd take that one with a grain of salt. 
One thing that absolutely needs to be taken into consideration when talking about RTX 3080 price is 'Big Navi'. When Nvidia Turing hit the streets it was basically completely unopposed by AMD. Even when Team Red dropped the Radeon VII in February 2019 it was totally incapable of dethroning the RTX 2080. Competition has definitely heated up since then, though. 
Both the Radeon RX 5700 series and the Radeon RX 5600 XT have caused Nvidia to drop prices in response, and the threat of 'Big Navi' supposedly beating the RTX 2080 Ti by 30% could force Nvidia to drop its prices to compete. Still, we won't know the RTX 3080's price until we see Nvidia lift the veil – or at least until more substantial leaks surface.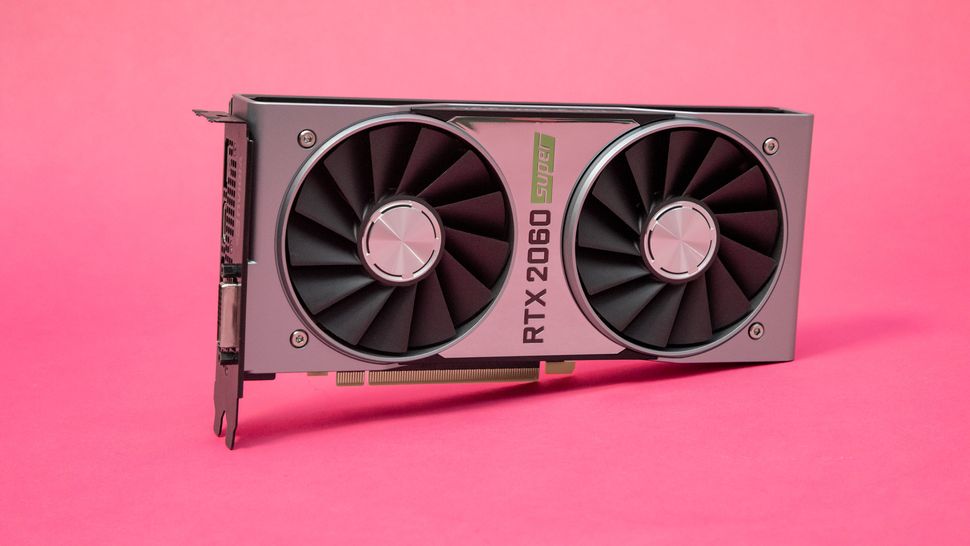 RTX 3080 specs
We have seen a lot of really vague speculation and rumors surrounding supposed RTX 3080 specs, but there are some constants: that it'll be 7nm and will be faster than the RTX 2080. That second one should be super obvious, of course – why would Nvidia put out new graphics cards if they're not significantly faster?
The other rumor, the 7nm manufacturing process, is much more interesting. If you've been following the AMD vs Intel smackdown over the last year, you're probably aware that one of the things that's kept AMD on top of the CPU world is the fact that it's been able to fully adopt 7nm while Intel, at least when it comes to desktop, being stuck at 14nm. If Nvidia is able to adopt a 7nm manufacturing process for the RTX 3080, AMD won't have such an easy time dunking on it.
If these rumors are actually true, it would mean that Nvidia could significantly boost performance – up to 50% according to some rumors – while boosting power efficiency significantly. When combined with DLSS, which will absolutely be a part of whatever graphics cards Nvidia puts out next, could potentially lead to 4K graphics cards being available in the mid-range sector for the first time.
All that power requires a much more efficient cooling system, so recently leaked images showing a prototype of the Nvidia GeForce RTX 3080 with a striking new fan design is naturally making rounds.
Hardware leaker kopite7kimi has also speculated the RTX 3080 might use the GA102-200 GPU, and that there may just be an RTX 3090 graphics card backing it up. If this educated guesswork holds water, we could be looking at an AMD Big Navi killer. 
NVIDIA GA103:60 SM , 320-bit10GB/20GB Graphics MemoryNVIDIA GA104:48 SM , 256-bit8GB/16GB Graphics Memory pic.twitter.com/IaQt6mtQ4bJanuary 17, 2020
Exactly how much faster and more powerful the RTX 3080 would be, it's too early to tell. There's a Nvidia GPU with a whopping 33 teraflops, 24GB of memory and 1.11GHz clock that was recently spotted in a benchmark, as well as another one with 124 compute units. While these may be too powerful to be the RTX 3080, they could also hint towards what the Nvidia GeForce RTX 3080 may look like.
We have even seen some more specific spec leaks, notably one from hardware leaker KittyCorgi, who suggests that Nvidia's next-generation flagship could potentially come with up to 20GB of VRAM. Of course, this is a leak we'd take with a hefty dose of salt, but it could potentially prove our theory that the next graphics architecture Nvidia announces will in fact be for professionals. The Quadro RTX 6000, for instance, packs 24GB of GDDR6 – but it also costs $4,000 (£4,066, AU$6,999).
Right now, if we had to put our money down, we'd suggest that these leaked specs are for an Nvidia Quadro or Tesla card, or maybe even the follow-up to the Nvidia Titan V. Whatever the GeForce RTX 3080 looks like, we seriously doubt we've seen it yet.
Meanwhile, a massive leak from Moore's Law is Dead reveals a GA102 GPU that will theoretically be Nvidia's top-end Ampere consumer offering. It's highly likely going to be named the RTX 3080 Ti, which we may also have already caught a glimpse of, thanks to Asus. 
This graphics cards looks to be an out-and-out beast of a graphics card with hugely fast boost clocks of up to 2.2GHz, offering 21 TFlops of raw performance, 18Gbps video memory – 864GB/s of memory bandwidth, around 40% more than the 2080 Ti (at 616GB/s), and PCIe 4.0 support. 
More recent rumors, however, do point towards the Nvidia GeForce RTX 3080 Ti having a massive 627mm² die, adding weight to the rumors that Nvidia Ampere GeForce GPUs will be based on Samsung's 8nm node, instead of TSMC's 7nm process.
Other lesser graphics cards in the 3000 range have been revealed as well, and they may push those boost clocks to 2.5GHz. The RTX 3070 and RTX 3070 Ti are allegedly going to be built on the cut-down GA104-300 and the GA104-400 respectively. The RTX 3070 will purportedly have 2,944 CUDA cores (the same as the existing RTX 2080), along with 8GB of GDDR6 video memory. On the other hand, the RTX 3070 Ti will up the ante to 3,072 CUDA cores and have GDDR6X memory.
Moore's Law is Dead argues that 4K graphics will become the mainstream standard with these new Ampere models, and we might be looking at the future of gaming on PC coming in 4K.
Don't worry, though. We'll keep our eyes open for the next generation of GeForce, and we'll be sure to update this article as soon as we see any juicy RTX 3080 spec rumors.