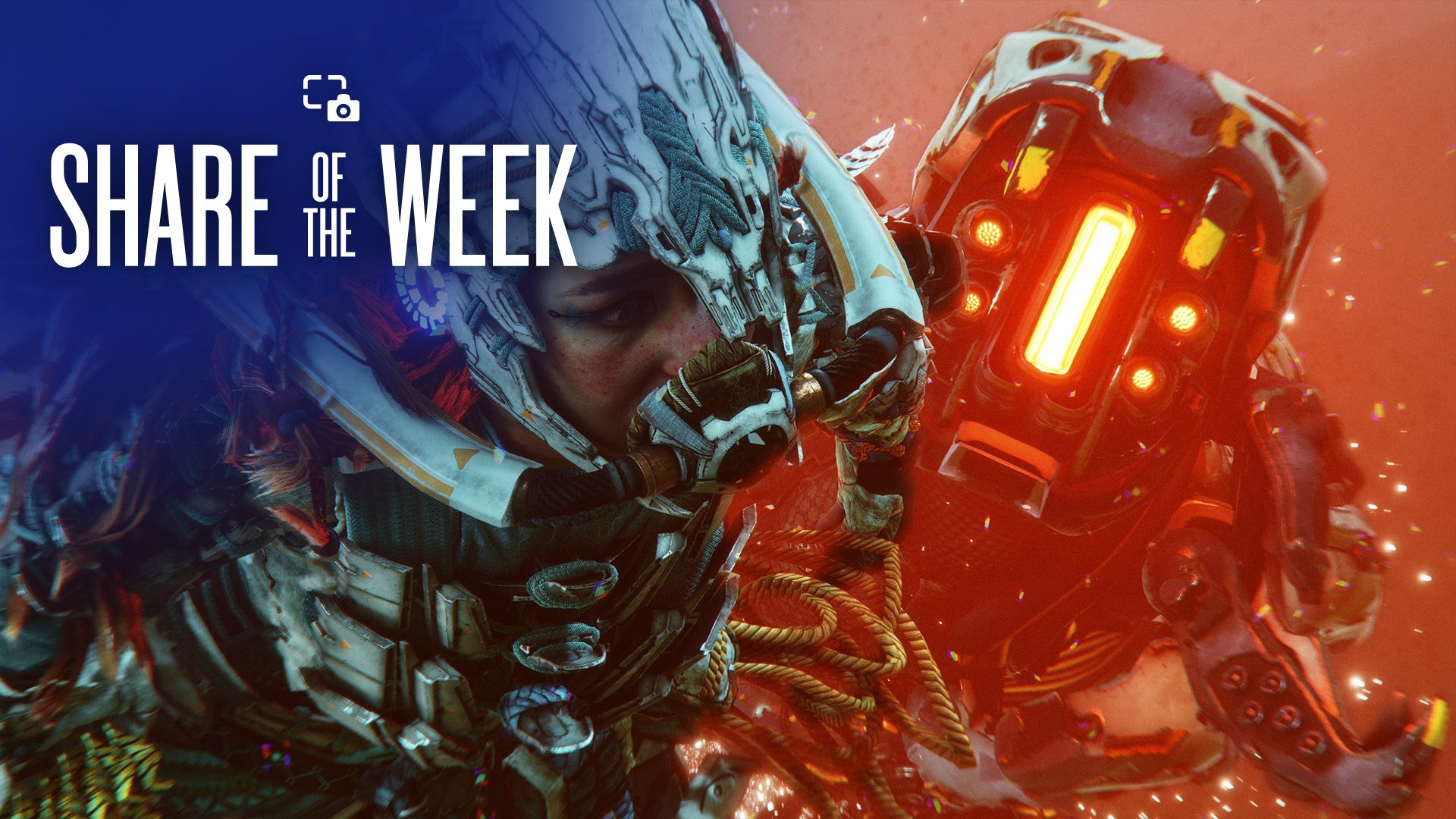 [ad_1]

This week, virtual photographers across Twitter and Instagram dared the West to take pictures of the horrific machines encountered during Alloy's new adventures. Let's dive in:
Chowlsw Dangerously goes to a stalker who they do best
UYScuti10 Witness the silhouette of Tallneck bathing in the sunset
@TheNanoWarrior This is caught in the watchman's spectacle
Artfvp Saying "… it's right behind me, isn't it?"
ala coalabr14 Capture Slitherfang's furious rage in a jolt
@ i-am-the-z Combines hunters and prey to create this stunning composition
DeMdeavorVP Holds a clostrider in the middle of a cold cry
Search #PSshare #PSBlog See more entries on this week's theme on Twitter or Instagram. Want to be featured in next week's stock?
Theme: Horizon Forbidden West: NPCs
Submit: Wednesday, June 1 at 9 AM PT
Let's hear it for the latest guerrilla supporting cast! Capture the good side of your favorite NPC for a chance to be included in next week's Share of the Week lineup, whether it's a nude open or posed portrait.


[ad_2]

Source link