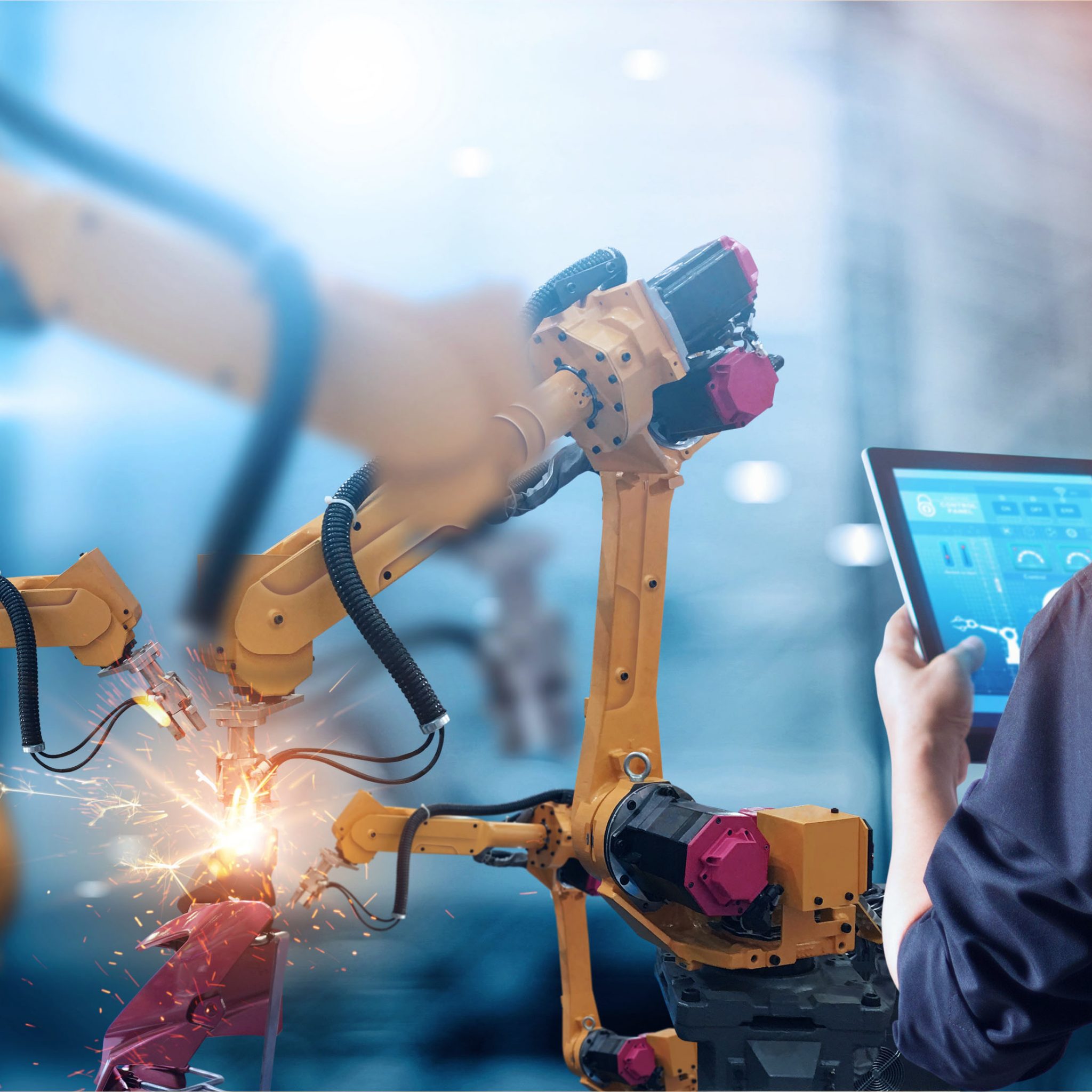 [ad_1]

Samsung and IBM have announced plans to jointly advance Industry 4.0 by providing new enterprise mobile edge computing and private 5G networks solutions that run on Samsung's 5G-enabled Galaxy devices. The pair also said that the collaboration will leverage IBM's industry solutions driven by artificial intelligence and Red Hat's open architecture.
"The goal is to develop open, hybrid cloud solutions that enable enterprises to draw greater insights from data at the edge – from the factory floor to an oil rig or a regular office space – to improve operational performance, increase worker safety, and minimize downtime," a statement read.
Both companies also plan to explore how manufacturers can use private 5G or 4G networks and 5G mobile devices with Industrial IoT (IIoT) solutions. Private cellular networks, particularly of the 5G variety, will prove most beneficial for use cases that require ultra-low latency due to a feature introduced in 3GPP Release 15 5G-NR called Ultra-Reliable Low-Latency Communication (URLLC). URLLC is a set of features that provide low latency and ultra-high reliability for mission critical applications such as industrial internet and smart grids.
"The move to standalone 5G has accelerated the adoption of IIoT solutions and will require businesses to adopt an edge computing strategy that allows them to manage their IT environments from anywhere," said KC Choi, EVP and head of Global Mobile B2B Team, Mobile Communications Business at Samsung Electronics. "We are excited to work with IBM to discover how our unique devices, mobile IoT and network solutions can provide frontline workers with access to better data and more actionable insights to take their business to the next level."
Samsung has also been working with Verizon to develop in-building 5G mmWave solutions, which both Samsung and IBM believe will help enterprises "harness the power of 5G." In addition to Samsung's mmWave solution, the company will also bring to the table its indoor and outdoor products covering mid-band (C-Band, CBRS and local 5G spectrum), as well as its cloud and on-premise server-based solutions.
Steve Canepa, global GM and managing director, Communications Sector, IBM said: "The transition of communication networks from proprietary architecture to intelligent, software-defined hybrid cloud platforms enables the creation of enormous new value in the 5G and edge era. 5G devices and network solutions from Samsung, along with IBM and Red Hat's open, hybrid cloud capabilities, can help organizations across all industries accelerate their transformation and solve real business problems, while unlocking the true power of 5G and edge."
Related Posts
[ad_2]

Source link