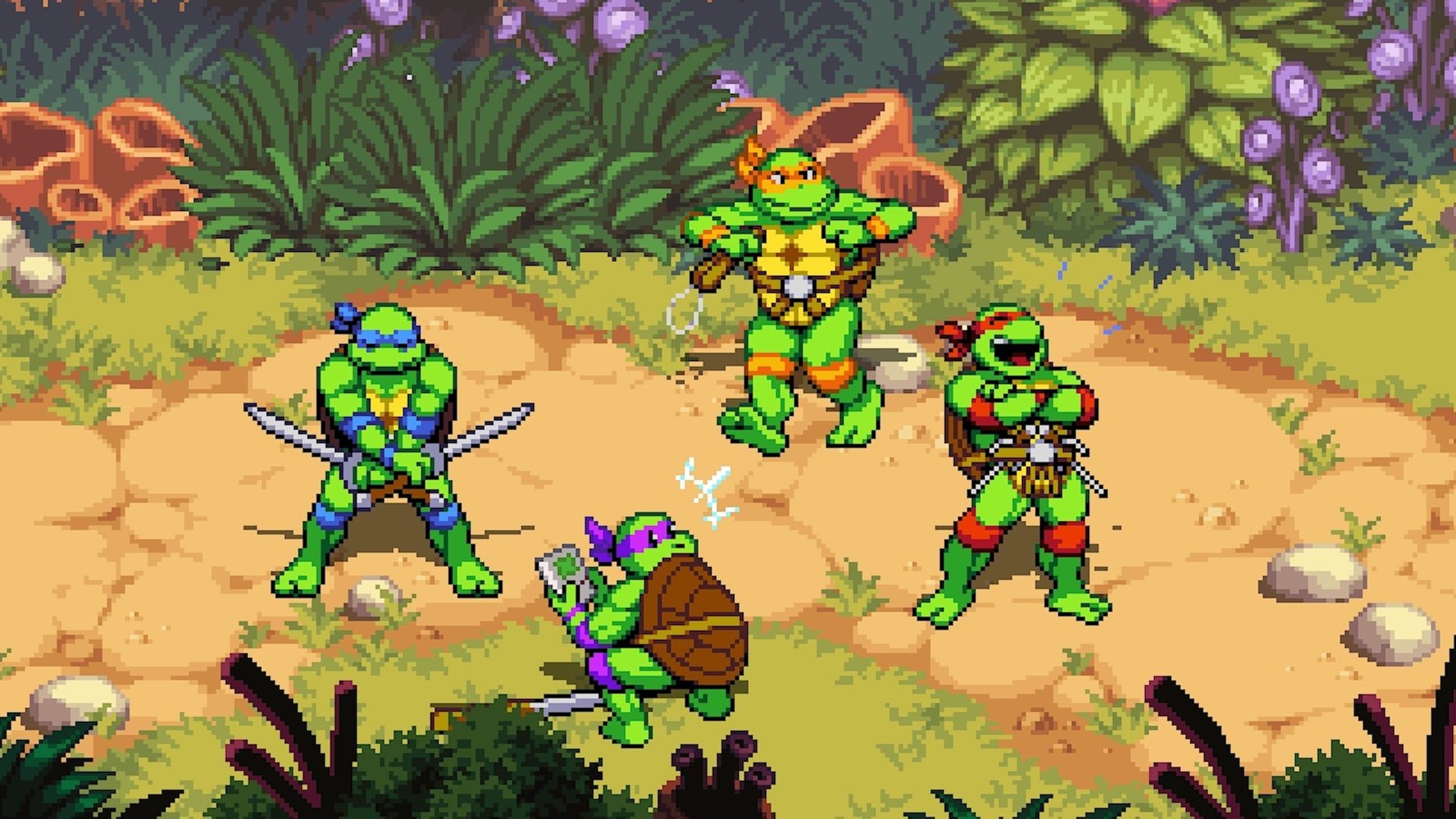 Like many babies born in the 1980s, I spent most of my childhood watching cartoons, and TMNT was my favorite morning show. I loved everything: action, colorful characters, over the top dubbing and of course music! TMNT was all over the place. It was a big part of my childhood, so I was on the moon when I presented myself with this opportunity.
The first theme I wrote for "TMNT: Shredder's Revenge" was "Big Apple 3 PM", born out of the pure excitement of being invited to compose the soundtrack for this project. Cyril Embert of Dotemu sent me the first footage of no-music gameplay action, and as I watched them over and over again, with a 32-tooth smile, I began to hear a song inside my head. I started working immediately and about an hour later I had a draft to show Dotemu and Tribute games.
This was a basic proposition for the overall environment of the soundtrack, which I thought was consistent with the game's philosophy: the goal was to dive into TMNT's golden age, collecting some memorable material from everyone. Available media, then bring them back in a creative and modern package. It will have a lot of fun and sweet nostalgic references, but it will also be a standalone product that will introduce fun new ideas into the series, all in that palette of genres and words from the '80s and' 90s. Fortunately, everyone agreed with the style and thus began this musical adventure!
I spike a bit to start integrating the song so I can test it out in the game and the result was:
With the introduction of many new elements and a new section it immediately feels fullness. At the moment, I've already started working on other tracks, and since they were a bit long, I felt I needed to expand this track as well for continuity. I added a short break around 1:09 that lets you catch your breath before getting back to work. At the moment, guitars were still computer made and guitar solos did not yet exist.
The instrument was the key to the classic and modern combination. It looks like a game from the early 90's, but in high fidelity, which was impossible at the time due to hardware limitations. Many of the words used in video game tunes were sampled through popular ROMplers, which are also a staple of pop music. I thought that by using these kinds of tones I could imitate the sonic aesthetics of that era in an authentic way, even beyond video games.
I thought the composition was good, but the song still lacked depth, so I called Johnny Spirit to add some guitar. I sent him a reference track and asked him if he could make a guitar solo in the holost section around 1:19 and the next day he replied with:
When I played this version on the band, everyone was excited about the energy and weight that Johnny added to the guitar song. Satisfied with their response, I went back to work and spent a few more hours refining and tweaking as much detail as possible before exporting it for final processing. I worked closely with the talented sound engineer and composer Andrew One, who mixed and mastered my soundtrack for the SOR4 DLC a year ago. A few days later, it was the result of our joint efforts:
I hope readers enjoyed this brief look at the process of creating the soundtrack. It is a matter of specialty and true pleasure to be involved in this project and to work with many talented and enthusiastic artists from around the world to create a work born out of passion for this game. Kawabunga!
Teenage Mutant Ninja Turtles: Shredder's Revenge is available on PlayStation 4. You can hear the whole original soundtrack WHO.