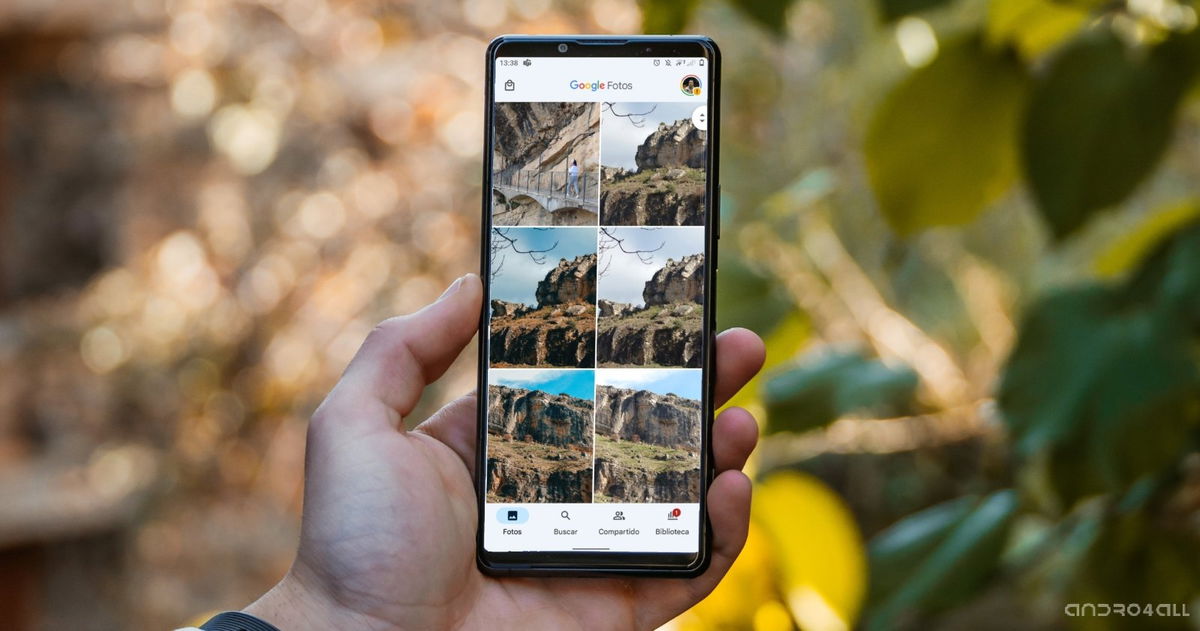 Save your mobile battery with a simple setting in Google Photos. Undoubtedly, this is a very useful strategy for improving autonomy.
Improving the autonomy of mobiles is something we all want, since prolonging battery life means we won't need chargers as often. Google Photos may have the solution to save batteryCloud image storage platform developed by Google. with single setting With this service, you will notice how the battery life of the smartphone gets longer.
According to Reddit user tuqotyThree settings on your Samsung Galaxy S22 have helped you Improve phone performance and improve autonomy. One of them Turn off Google Photos Backup Well, working almost all day, this function consumes a lot of battery. Next, we know more details about this simple adjustment to save battery on your mobile.
Google Photos trick: How to save battery with a simple adjustment
Google Photos Backup Save the moment every photo is taken, so the storage function is always active. This assumes a significant cost of resources, as well All day battery consumption. So, by disabling Google Photos backup, user tuqoty on Reddit discovered that his mobile worked better.
According to this user, he can now take many photos and delete them later much faster. Why? Google Photos no longer interferes every time a photo is taken, so mobile performance is better and user experience is smoother. Additionally, since backup is not active, The battery consumption of the terminal is also low.
6 tricks of Google to save battery on your Android mobile
Just as it worked for this user with a Samsung Galaxy S22 with a Qualcomm processor, it can work for you on your phone. if you want Disable Google Photos backup on your mobile To improve autonomy, follow these steps:
Open the Google Photos app.
Tap on your profile picturein the upper right corner.
Enter the category "Photo Adjustment".
go inside "Backup and Sync".
Uncheck the "Back up and sync" option.
That way, your mobile doesn't have to work every time you take a photo to save it to Google Cloud. If you want to save the image to Google Photos, you can go ahead Backup every few days. Another option is to save your photos directly to the microSD card to keep them there. Of course you can Save them to your computer or hard driveAnd from there manually migrate to another cloud storage platform.
To save battery on your mobile, you should know that there are other settings that you can make less dependent on the charger. For example, you can save battery with built-in settings Disable the "WiFi Search" and "Bluetooth Search" checkboxes in Terminal.