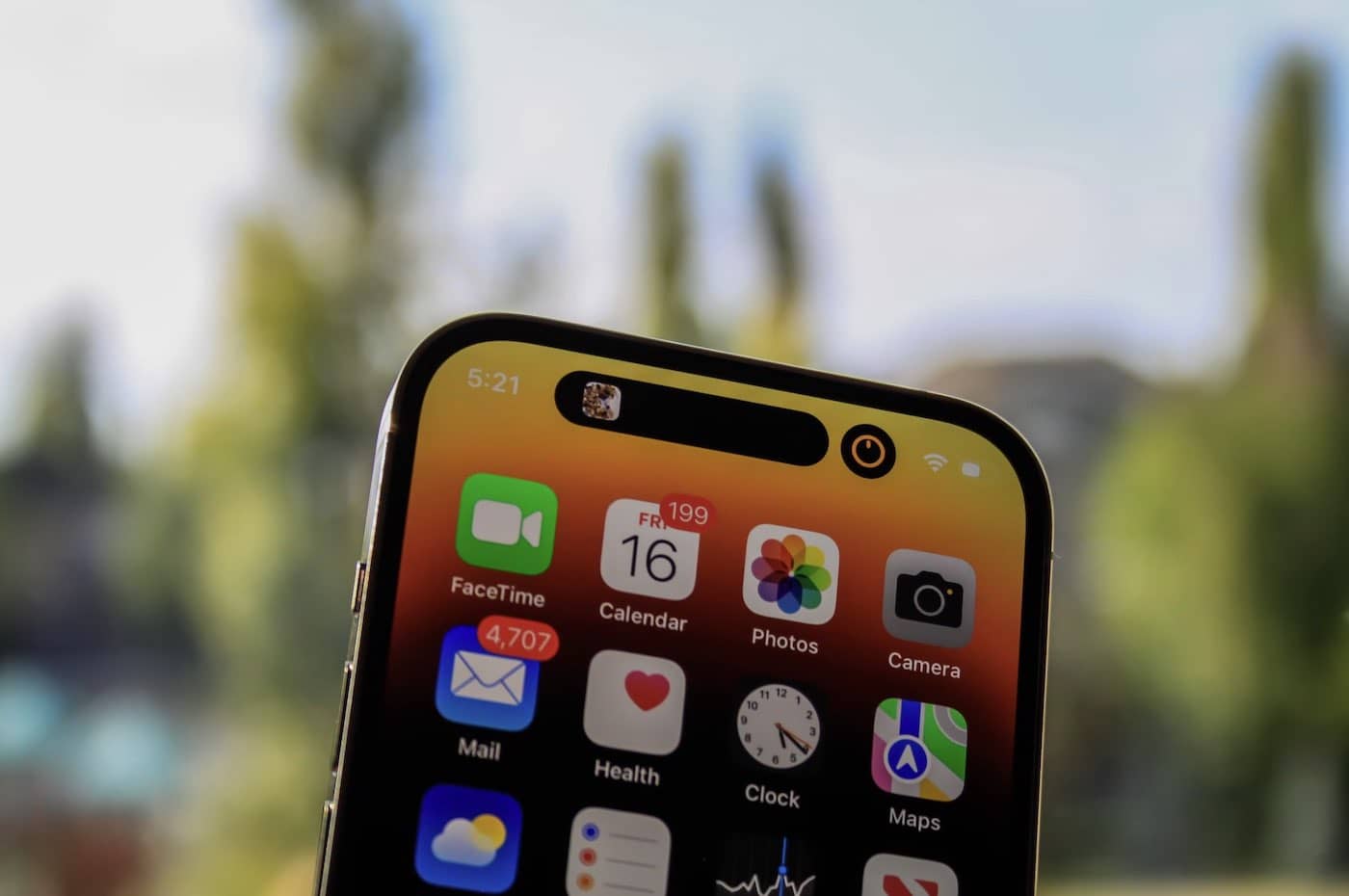 Does the iPhone 14 Pro's dynamic island start a trend for the future of the Android world? In another post I said that this is to be expected in any case. The first Asian Android OEMs have already indicated that they are interested in stealing the idea.
Xiaomi, for example, is very open. The president asked Xiaomi fans if they would like to see a copy of Dynamic Island on Xiaomi's Android phones. It has a whole new dimension, in the past manufacturers just copied and kept silent. Now the copy is even announced.
Dynamic Island iPhone 14 Pro:
was there Lu Weibing even hinted in a comment that the Redmi K60 might already have a "Smart Island". This has not been officially confirmed yet. Still, it's easy to imagine that some Android OEMs won't hesitate to implement it.
We saw last week how quickly this can happen. The first demo videos show a copy of Dynamic Island on a Xiaomi phone.
With competition from Realme, there was no hesitation. Went there 19.09. A post in an online forum. "Can you imagine Realme UI adding a software trick to turn the front camera cutout into a versatile function?"
Actually, realme collects about this An idea of ​​what a copy of Dynamic Island could look like on a Realme phone. "The UI around the camera hole can transform into different shapes and sizes to show incoming calls, alerts, notifications and more."
According to their own statement, realme finds this concept very exciting, which is why they want to find exciting ideas to implement together with realme fans. So to be honest, you stole the idea from Apple in a few days and don't even try to cover it up.
Links with a * are affiliate links If you buy products from a partner, we receive a commission. The price for you remains unchanged.