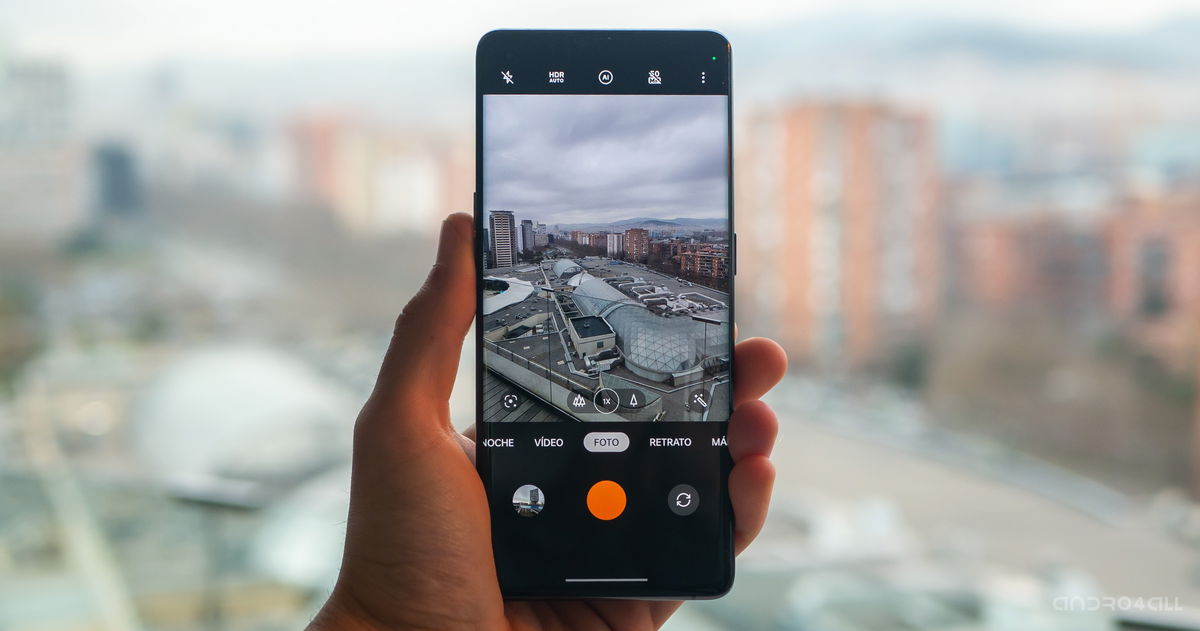 There is an obvious reason to shoot in RAW. We tell you what it is, and how you can take photos in this format with your mobile.
Images in RAW format They have advantages and disadvantages. On the one hand, they are very useful because they allow us Change all image parameters without affecting quality. However, you should remember that RAW photos They are very heavySo they "eat" your mobile phone storage bit by bit.
In a special case where Yes it is worth taking RAW photos with your mobile, because you will take full advantage of its benefits and the lost memories won't hurt so much. If in your personal case it is appropriate to take photos in RAW, then in this article you will be able to discover that too How you can take them with your mobileWith both native camera apps and third-party apps.
When is it worth taking RAW photos?
The only time to take RAW photos with your mobile is when you know it You will edit them later To change the original appearance. As we mentioned, this format allows you to Change all image parametersBecause all it does is save it as it's captured, without any compression.
Therefore, shoot RAW when you go to spend time later in the editing process. Thanks to this format, you can edit any parameter you can imagine: Brightness, Contrast, Saturation, Clarity, White Balance, Exposure… This way, you can too Fix possible errors That's in the main capture. Additionally, you are sure that the image you are going to edit has the highest possible quality.
It's best to do this if you don't plan to edit a photo You prefer to take it in JPEG format. That way, the mobile will compress it as it sees fit, but you'll know it won't take up as much space in the terminal's memory. And it is that the difference between an image in RAW format with one in JPEG can be about 20 MB. If you do them in RAW, You will run out of storage before you know it.
How to take RAW photos with your mobile
Once you're clear that it's worth taking photos in RAW, because you'll be taking them to the editing table later, it's time to learn how you can take them with your mobile. Everything depends If your mobile is compatible or not With this format. This is best if you want to find out quickly Consult the technical sheet Available on the manufacturer's website.
Another thing you can do Enter Camera app settings, because there you will see if you can activate this function or not. In cases where it is available, you can Take RAW photos in a few simple steps. Let us tell you the process of taking POCO F4 5G as an example:
Open the Camera app.
enter Pro mode.
Tap the three-line button in the top right corner, like this You will open Settings.
Tap on RAW option.
take pictures
Even if you have a smartphone of another brand, enabling the RAW format is included Enter the camera settings and find the function. Sometimes, it is directly in Pro mode, as in the case of Xiaomi mobiles. Also, you should note that Samsung has a special app for taking and processing RAW photos, though Available for select models only.
Speaking of apps, this is another method you can use to take RAW photos with your phone. We already recommend you Best app for shooting in RAW formatwith names like Adobe Lightroom and Open Camera. If the RAW format is not native to your smartphone, you will be able to get such photographs using the above-mentioned applications.
7 Best Photoshop Alternatives for Mobile Photo Editing
You can also discover this if you want to run the entire capture and editing process from the device Best app to edit photos with your mobile. such as equipment Snapseed and Adobe Photoshop Express Some of the most advanced ones you can download to edit RAW photos with your smartphone. as you can Capture and edit a beautiful photo without your mobile phone.