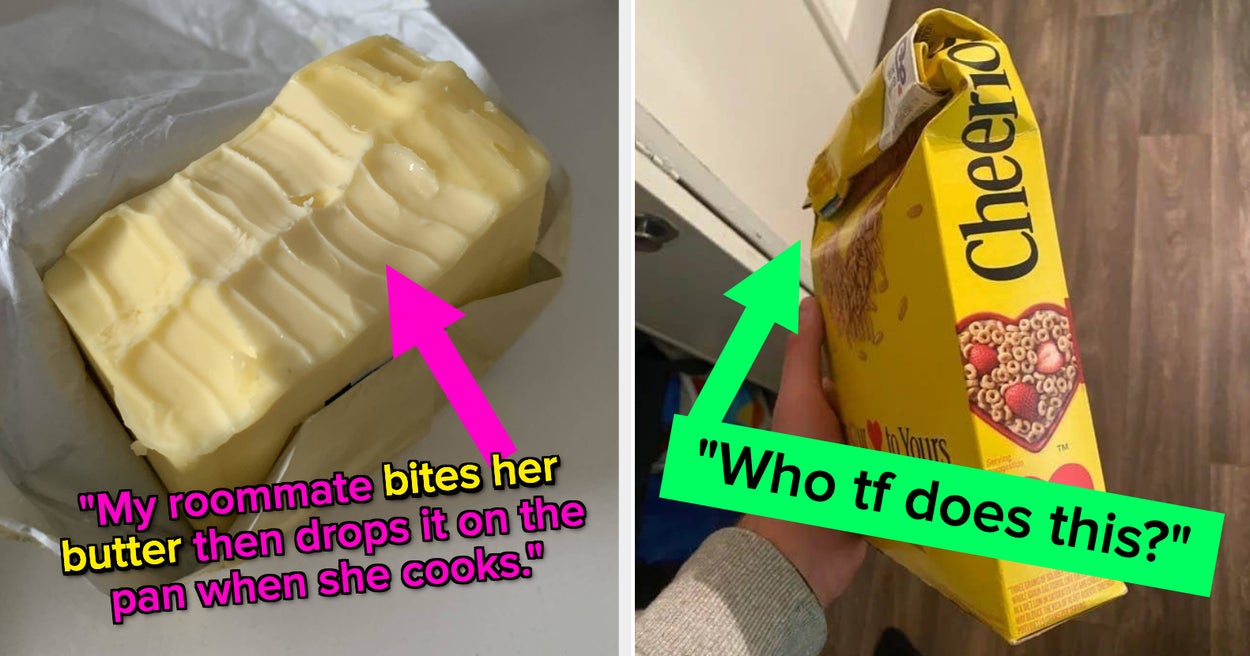 [ad_1]

1.
The roommate who nibbles on butter and then drops it in the pan while cooking:
2.
This guy who actually turned cereal boxes:
3.
The hairstylist who cut a really wide, half inch "piece" in this guy's hair when he just asked to "cut" the piece.
4.
The delivery person sent this photo as proof that the package was "delivered directly to family members".
5.
The person who entered the store with their car is like this:
6.
An airline that has delivered baggage to one of its customers as follows:
7.
For anyone who thought this was a good "vegetarian option" for a conference meal:
8.
The guy who built this "pee out" so they don't have to "use the fence" anymore:
9.
The pickup truck owner who thought it would be cool to park like this:
10.
This guy who thought it would be fun to waste people's time:
11.
The person who made these interestingly shaped cakes for their new hire:
12.
Who filled the Halloween treat bowl with all of these:
13.
The guy who was pooping so much all over this camp actually had to leave a note to the staff:
14.
These guys who decided to ride one of these bikes:
15..
The pizza guy who delivered the pizza at the end of the sidewalk, then went to the door and rang the doorbell, then brought the pizza again:
16.
This hotel automatically adds an "optional" bonus to the breakfast bar:
17.
And finally the father who served his kid an egg sandwich and then served it to him (I admit, it made me laugh):
"Hipster-friendly explorer. Award-winning coffee fan. Analytical problem solver. Trouble maker."
[ad_2]

Source link