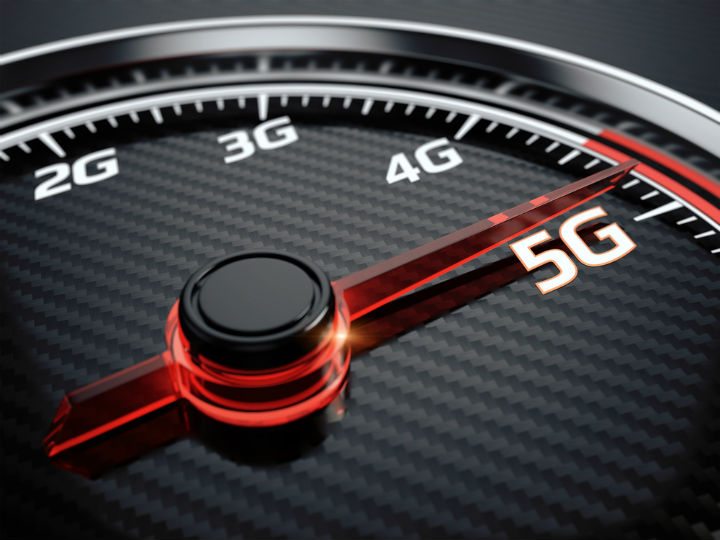 In its latest round of speed test data collection, Ookla ranks T-Mobile US' 5G as the fastest during the first quarter of this year, clocking a median 5G download connection speed of 82.35 Mbps. AT&T was second with 76.60 Mbps and Verizon Wireless third at 67.24 Mbps.
T-Mo also came out on top in Ookla's ranking of carriers by "consistency score," with the testing company saying that 84.8% of speed test results on T-Mo's network had download speeds of at least 5 Mbps and upload speeds of at least 1 Mbps. AT&T was second in this category, while Verizon came in third. All three carriers were above 80% in terms of consistency.
Ookla said that that the three operators were neck-and-neck in terms of latency. AT&T and Verizon tied in its analysis of latency, with a median latency of 32 milliseconds. T-Mobile US was only a millisecond slower, at 33 ms.
Meanwhile, earlier this week a new report from becnhmarking company Rootmetrics found that T-Mobile US is leading in 5G availability across U.S. cities. However, Rootmetrics found that AT&T's 5G provides the best performance, and AT&T and Verizon both won high marks for 5G reliability.
The availability of T-Mo's 5G was one common theme across both testing reports. Rootmetrics' testing, conducted in the first half of 2021, said that T-Mobile US had 5G availability in all 45 of the markets it tested and showed the highest percentages of 5G availability in the most markets: More than 55% availability in 30 markets, with the lowest tested market being Sarasota, FL, where Rootmetrics' testing showed T-Mo 5G available for a device to connect to only about 19% of the time.
Ookla, meanwhlie, found that during the first quarter of this year that on the whole, T-Mobile US subscribers with 5G-capable devices were connected to a 5G service 65.4% of the time. 5G "time spent" on Verizon Wireless' network was at 36.2% and at 31% on AT&T's network.
Ookla's analysis is available here, and more on Ookla's methodology can be read here.
Related Posts